It looks like we could see another Apple product introduced as soon as next week, and based on the rumors and timing, it looks like it could be a new iPhone color.

We also keep hearing rumors of the iPhone 15 lineup coming later this year and even a fourth-generation iPhone SE, so read on for all the details on those stories and more!
Sources: Apple Planning Product Briefing next week as iPhone 14 would launch in yellow
A rumor from Chinese microblogging site Weibo claims that Apple intends to launch the iPhone 14 and iPhone 14 Plus in yellow as a mid-cycle addition, and we've heard that Apple is planning some media briefings next week, so it's possible those are for the launch.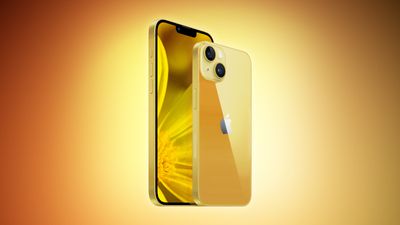 For reference, Apple launched its mid-cycle green colors for the iPhone 13 on March 8th last year, so the timeline is lining up for a new iPhone color, but the subject of the briefing of the next week has yet to be revealed.
Kuo: New iPhone SE with 6.1-inch OLED display and Apple 5G chip planned
Rumors about the future of Apple's budget iPhone SE are back, with analyst Ming-Chi Kuo saying Apple has restarted development of an upcoming fourth-generation model, though it's unlikely it is published before next year.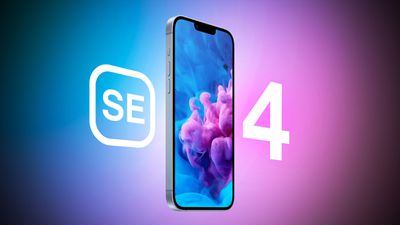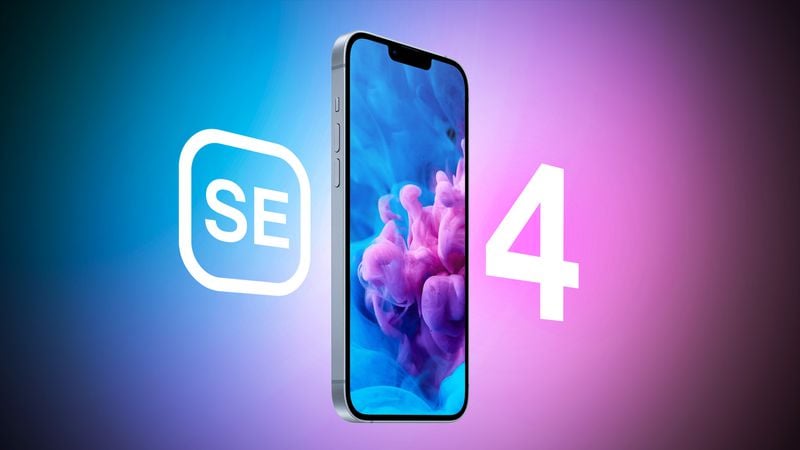 According to Kuo, the next-gen iPhone SE will be similar to the current iPhone 14, including a 6.1-inch OLED display. It could also adopt Apple's in-house 5G chip that has been in development for several years as Apple has sought to break free from Qualcomm as a cellular chip supplier.
iPhone 15 USB-C cables without MFi badge may have data transfer and charging speed limits
While Apple is expected to replace the Lightning port with a USB-C port on the iPhone 15 lineup later this year, the company may still limit the functionality of cables and accessories that aren't certified under its MFi program.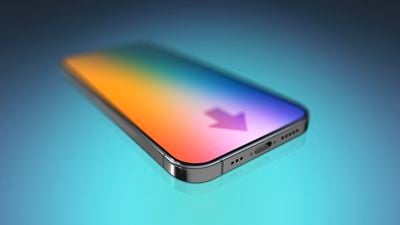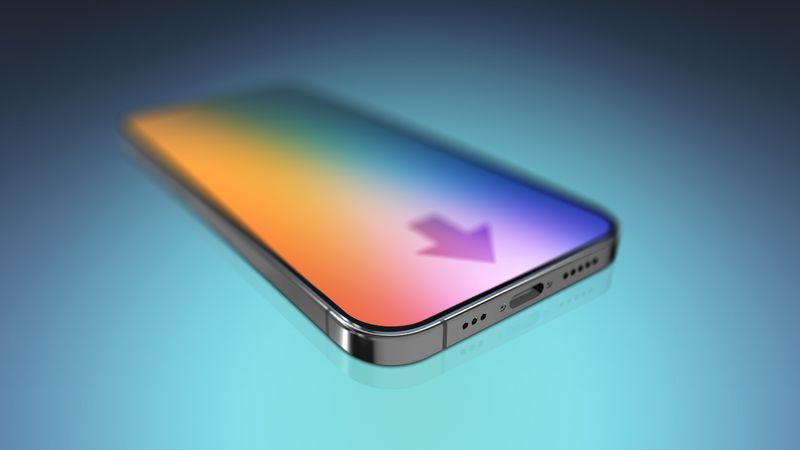 Apple's MFi program uses a special authentication chip in approved accessories to ensure authenticity and reassure customers that the products are safe to use with their Apple devices. Authentication could however also be used to limit the functionality of non-MFi accessories, such as data transfer and/or charging speeds.
According to leaker "ShrimpApplePro", Apple's manufacturing partner Foxconn is already moving forward with mass production of USB-C cables and accessories under Apple's MFi program.
Everything new in iOS 16.4 Beta 2: Apple Books changes, Apple Music Classical mentions, Apple Pay in South Korea and more
Apple released the second developer and public beta version of an upcoming iOS 16.4 update this week, and we've discovered a few more changes since the first beta.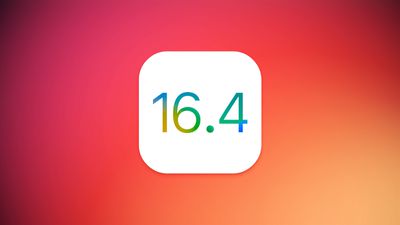 One of the most notable changes is the return of the "curl" page rotation animation in Apple Books which was removed in iOS 16.0. The code for the new beta also indicates that Apple is getting closer to launching its promised Apple Music Classical app, while there are a few more tweaks in the Settings app under the cover of AppleCare and Always On Display devices.
iPhone 15 Pro Max could have thinner camera bump and smaller footprint
The iPhone 15 Pro Max will be thicker than its predecessor despite being slightly reduced in height and width, but it could offer a less protruding rear camera array, according to newly shared CAD renders and dimensions.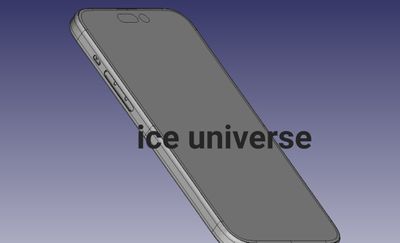 According to the "Ice Universe" leaker's dimensions, the footprint of the ‌iPhone 15 Pro‌ Max is around 1mm smaller in height and width compared to the ‌iPhone 14 Pro‌ Max, but it's 5% thicker . CAD renderings and accompanying dimensions suggest that the ‌iPhone 15 Pro‌ Max will have a less protruding camera bump than expected, being 0.59mm shallower than that of the ‌iPhone 14 Pro‌ Max.
Apple reportedly has a secret 'start-up' team working on experimental technologies for future devices
While we learned last week that a secret "Exploratory Design Group" within Apple had had success with noninvasive blood glucose monitoring, BloombergThis week, Mark Gurman shared more information about how this group known as "XDG" works.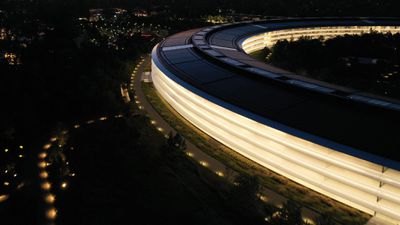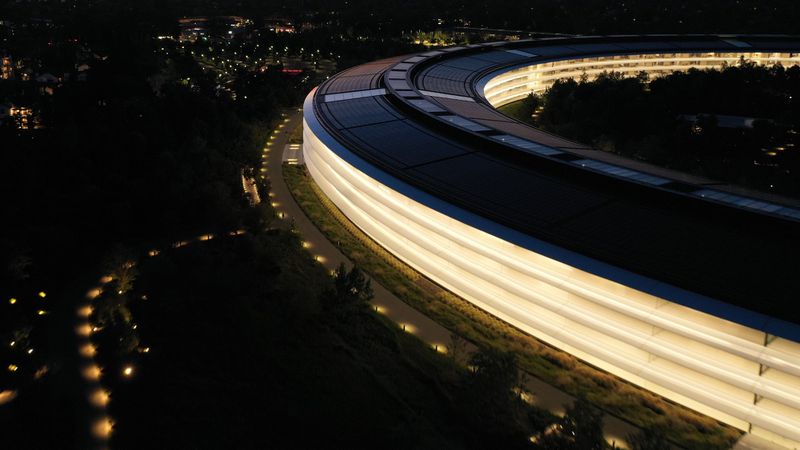 XDG has only a few hundred people and operates as a "startup" working on several different projects. Group members are organized by skill set and can work on multiple projects simultaneously, but XDG members are not allowed to discuss their work with other group members who are not working on that specific project.
The group would work on next-generation display technology, artificial intelligence, low-CPU technologies, next-generation batteries for smartphones, and headset health features to help people with eye diseases.
MacRumors Newsletter
Every week we publish an email newsletter like this highlighting the best stories from Apple, making it a great way to get a quick recap of the week on all the major topics we've covered and link related stories for a big-picture view.
So if you want to have Best Stories like the recap above sent to your inbox every week, Subscribe to our newsletter!
 
Create a Facebook account 2022
Anyone can Create a new Facebook account. if you want Create a Facebook account
or configure it, see this guide. Here you will find step-by-step
instructions on how to set up a Facebook account in different ways, how
to get a Facebook page for your business.
Advantages of creating a Facebook account
It's
no secret that Facebook is one of the biggest social media platforms
today, it is dominating the social media market where you can find all
your friends, relatives and colleagues, follow the content you want and
reach the celebrities who know you. . , in short, Facebook offers the
following features:
Communication with friends and relatives.
Meet new people on social media.
Share photos, videos and moments.
Find local events.
Perfect game collection to spend your free time.
Watch live and important videos.
Buying and selling from within the Facebook app.
Good notification system for all updates.
Create a new Facebook account without a phone number
naturally, How to create a Facebook account
Very simple, almost all users know, simple and not at all
complicated, but one of the requirements to create your personal
Facebook account is that you have a phone number to confirm it. account
when you create it, but to the delight of some users, you can Create Facebook account without a phone number easily through your android phone.
How to Create a New Facebook Account Without a Phone Number
Facebook
It is a social and business website for some users, but when you have a
personal Facebook account and you have some business and you want
customers to connect with you on Facebook, you should not provide your
personal account to protect privacy and not . frequently throughout the
day, so you will have to Create a Facebook account another to
receive your orders. And some people want another Facebook account just
to hang out with friends. Let's learn together How to Create a Facebook Account Without a Phone Number in the next paragraph.
How to Create a New Facebook Account Without a Phone Number
necessary process Create a Facebook account
Not tied to a phone number You have an Android phone and it just needs
to be an Android phone. Then follow these steps to create an account on
your phone without the help of a laptop:

Access the Google Play Store.

Find Facebook Lite Facebook.

Then download and install the app on your phone.

Open the app and choose the language that suits you best.

Click Create New Account.

Then fill in your first and last name.

When you reach the phone number step, you will find the registration via email at the bottom of the screen.

Click to register via email.

Type your e-mail.

Then click next and wait for the activation code to be sent to your email.

Then add the activation code.

Fill in the registration information.
The second way to create a new Facebook account without a phone number
There are many ways To create a Facebook account
No need for a phone number to sign up for an account. One of the ways
is to use a number that is different from your personal number, like
using a fake number from the Internet, and you can find many
applications in the Google Play Store that provide this service, and it
is a service that creates Americans, for example, or numbers that Brits
must activate social media accounts like WhatsApp, Facebook, Instagram
and other social media sites. With these apps you can create an account
on any app and get a fake number with which you can easily create an
account on the Facebook social networking platform and associate the
fake phone number with that account.
imperfections Create a new Facebook account without a phone number
Activating a Facebook account with a fake number has disadvantages and
harms, mainly losing your account in an application that provides a
service to create fake numbers. You are from Facebook on your phone
number, in this case you cannot receive the code because you do not have
a dummy account. Or because Facebook has received many complaints
about your personal Facebook account and wants to verify the credibility
of the account holder by sending a code on your phone or on the number
you linked to the account, here in this case we are talking about fake
numbers.
Configure your Facebook profile
If you are new to this social networking platform then… Create a Facebook profile It can be stressful for you. So here are some tips to help you get started with Facebook:

Add
a Profile Photo – You should add your photo first so your friends and
acquaintances can easily identify you and send you friend requests.

ADD
SOME FRIENDS – Start looking for your friends and send them friend
requests, but make sure not to overdo it, as this can block your FB
account or get Facebook arrested.

Privacy settings – Create a new Facebook account
one thing and managing it is another; Understand your privacy settings
before posting too much personal information on Facebook. It's
important to know how you share your personal information with others
and with the Facebook app so you don't run into privacy issues.

Important
tip – If you are using a Facebook account on a public network, never
share your password with anyone. Also, do not enter the wrong password
multiple times as this will deactivate your Facebook account.

Are you having trouble logging into your Facebook account?
If you are unable to log in to your Facebook account, you can recover it by following these steps:

Try to recover your Facebook account
If you find that your password is invalid or missing, try resetting it.
If
you're having problems with your email, username or phone number, try
logging into your account with an alternate email or phone number.
If
you signed up for a Facebook account via email, you'll need to contact
your email service provider to access your Facebook account email to
sign in.
Reasons why Facebook account fails
You
will only see a message that your account is disabled when you try to
log in. If you don't see this message, you have another problem logging
in. Your Facebook account can be disabled for many reasons. some
examples:

Posting content that doesn't follow Facebook's terms.

Using a fake name.

Personify someone.

Continue to engage in behavior that isn't allowed on Facebook and that violates our Community Guidelines.

Contact others for promotional, advertising, abusive or harassing purposes.
How to create a new Facebook account
if you want it now Create a new Facebook account Using your phone number instead of your email address, you need to follow these steps:

Go to facebook.com and click Create New Account.

Enter your telephone number and other personal information requested in the "Registration" form; Click "Login" when finished.

Enter
the verification code you received on your mobile number and click
Continue. That's all you need to do to set up a new Facebook account
with your phone number.

distance Create a Facebook account newYou
can manage your account settings and keep it private or open to the
public. For further use, just enter your email address/phone number and
password when creating your account to login your Facebook account.
How to Create a New Facebook Account on Your Computer
Here we will learn how to create a new Facebook gmail account on computer, and here are the necessary steps:
Turn on the computer and launch the browser.
Click Create New Account.
After that, a window will appear where you need to enter:
Your first and middle name.
Your gmail (which we created earlier).
Account password.
After completing these steps, you have to click on Create a Facebook account.
After that, a window will appear asking you to confirm the email as follows:
All
you have to do is go to your email inbox and you will find a message
from Facebook, you have two options, click on the blue confirmation
option or copy the confirmation code and add it to the previous window.
Facebook account verification without number
After entering the code, click Confirm below.
so you did Create a new Facebook account on Gmail.
Create a Facebook account on your phone
When using your phone to create a new Facebook Gmail account, you must first Download the Facebook app from Google Play
If you are using a phone with limited specs, not enough storage space
or don't want to consume your internet package quickly. Facebook Lite
is the right app. Now, let's start explaining:
Open the Facebook app.
Click Create a new account and grant it to Facebook Permissions to complete account creation.
In the next window, click on the Next option to start creating a new email account on your phone.
Enter your name and tap Next, select your date of birth by month, day and year and tap Next again to go to the next step.
Select your gender and click Next.
In
the next step you will be asked to enter a phone number but we are
creating a new facebook gmail account without phone number or email so
you should choose email login option. Then enter your email and click
next.
After
that, you must enter your password, then a window will appear to
confirm the registration process, just click on the "Register" option.
In the Save Login Information window, you can save the information in an application Facebook So that you can access your account easily next time.
After that you will be ready Create a new Facebook account.