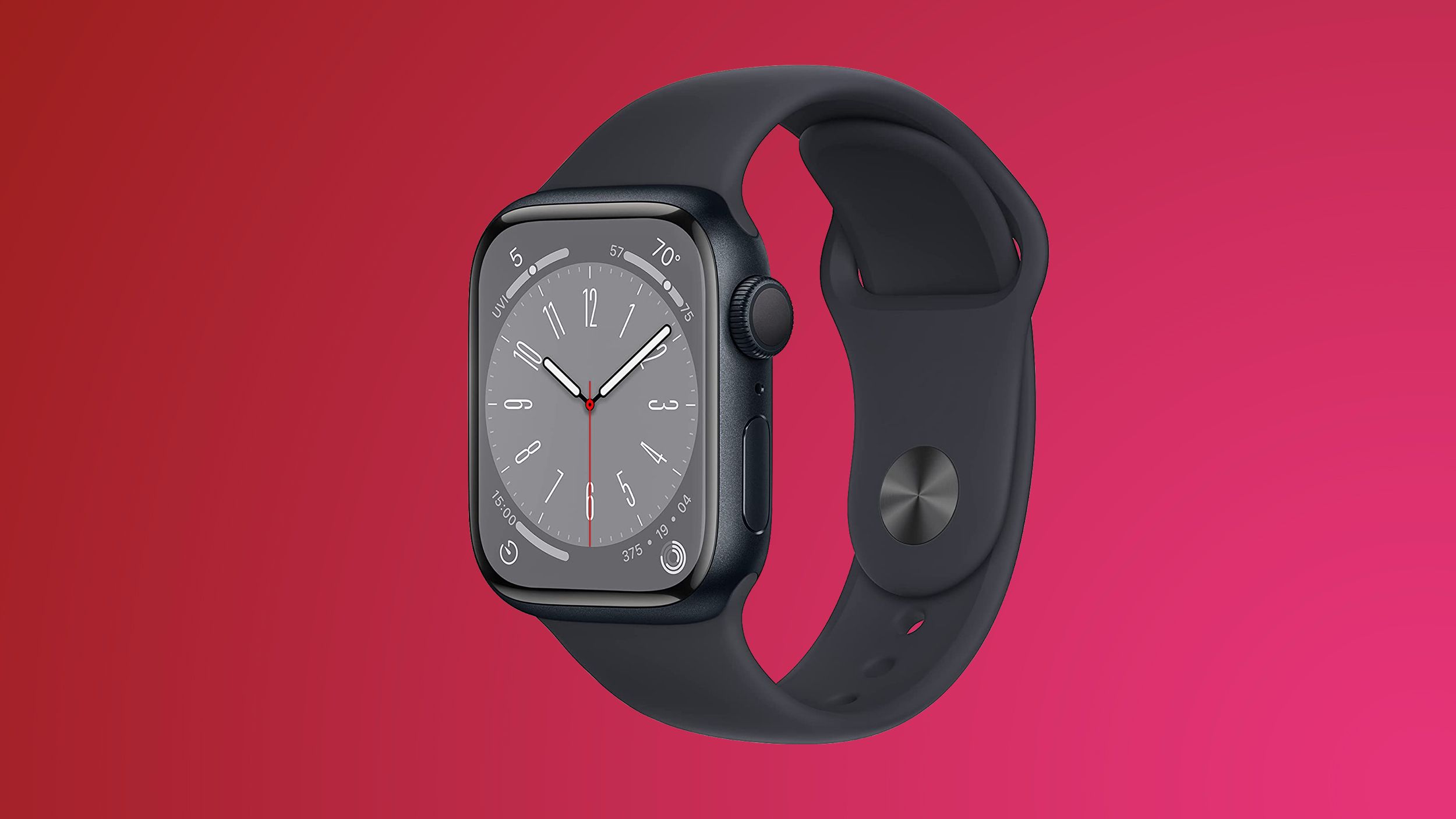 Along with the iPhone, the Apple Watch is one of the products Apple updates every year, and it's one of the devices we can count on this fall.

Rumors about new Apple Watch models are often overshadowed by ‌iPhone‌ rumors, but we do get some information here and there. This guide brings together everything we know about the Apple Watch Series 9.
An iterative update
Apple in 2022 focused its development resources on the Apple Watch Ultra, and we haven't seen a slew of new features for the standard Series 8. We expect the same general situation this year – Apple is working on future Apple Watch technology for the larger model, and rumors suggest we'll see smaller updates for the Series 9 with few new features at present.
Processor improvements
The S8 chip in Apple Watch Series 8 is identical to the S7 chip in Apple Watch Series 7, which offered the same performance as the S6 in Apple Watch Series 6.
There haven't been any noticeable improvements to the Apple Watch processor for a few years now, so we could see an updated S9 chip with some minor performance improvements.
Bluetooth
Apple added Bluetooth 5.3 to the ‌Apple Watch Ultra‌, and in 2023 we might see it extended to Series 9. Apple has been slowly updating its product line with the latest Bluetooth standard.
Battery life
Any CPU updates could potentially lead to small improvements in battery life, although we're not counting on any major updates. Apple could also use this efficiency improvement for additional Always On Display features or other feature tweaks.
Other Features
With the exception of a new chip, the Series 9 is expected to offer the same feature set as the Series 8, with full details on the Series 8 capabilities in our Apple Watch roundup.
A new Apple Watch Ultra?
The ‌Apple Watch Ultra‌ is a new product in the Apple Watch line from 2022, so we don't know yet if it will be updated on a yearly basis.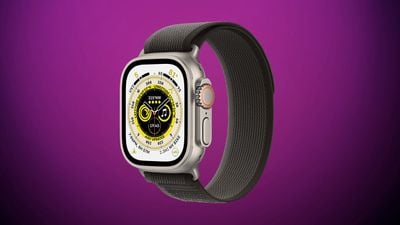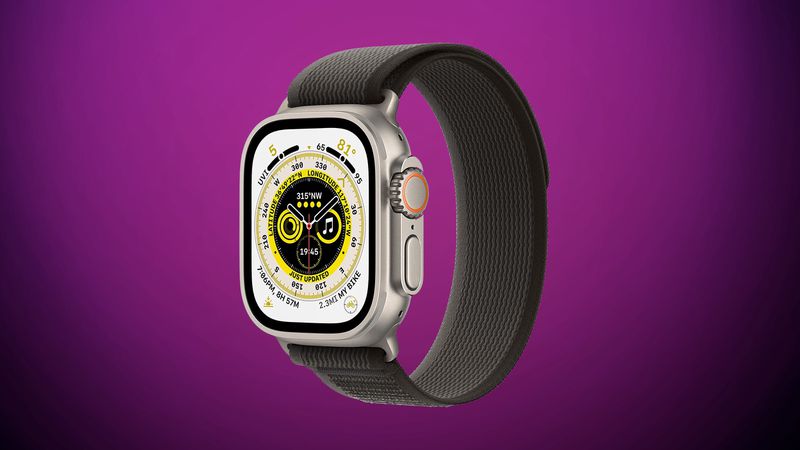 We haven't heard any rumors of a 2023 version of the ‌Apple Watch Ultra‌, but there are details of a 2024 model, so Apple may be waiting until 2024 to refresh the device.
A new Apple Watch SE?
Apple hasn't historically refreshed the Apple Watch SE every year, and it's unknown if there will be a refresh in 2023. The SE was updated in 2022, so it's unlikely.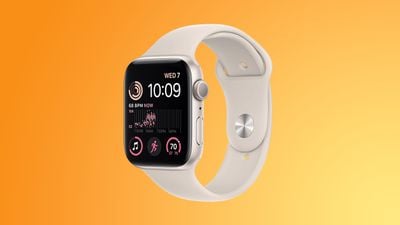 Future Features
We don't have much to look forward to with the Apple Watch Series 9 just yet, but there are a few future technologies that Apple will add to the Apple Watch that will enable more exciting updates at a later date.
microLED display – As early as 2024, Apple is rumored to adopt microLED technology for the Apple Watch, using custom displays it designs in-house, similar to how the company designs chips. The microLED display will be used for a high-end Apple Watch, likely the ‌Apple Watch Ultra‌. MicroLED technology will bring brighter, more vibrant colors and improved viewing angles.
Bigger screen for Apple Watch Ultra – Apple is working on a new version of ‌Apple Watch Ultra‌ with an even bigger 2.1-inch screen, an update that could accompany the transition to microLED.
Non-invasive blood glucose monitoring – Apple has been working on a non-invasive blood sugar monitoring feature for the Apple Watch for years and has made enough progress that the concept is now at a point where it is functional, viable and ready for use in the future Apple Watch with a little refinement. Noninvasive blood sugar monitoring is still years away at this point, but when it's introduced, it will mark one of the Apple Watch's biggest updates.
Release date
Apple refreshes the Apple Watch on a yearly basis alongside new ‌iPhone‌ models, so we can expect to see an Apple Watch announcement in September, followed by a launch a week or two later.
 
Create a Facebook account 2022
Anyone can Create a new Facebook account. if you want Create a Facebook account
or configure it, see this guide. Here you will find step-by-step
instructions on how to set up a Facebook account in different ways, how
to get a Facebook page for your business.
Advantages of creating a Facebook account
It's
no secret that Facebook is one of the biggest social media platforms
today, it is dominating the social media market where you can find all
your friends, relatives and colleagues, follow the content you want and
reach the celebrities who know you. . , in short, Facebook offers the
following features:
Communication with friends and relatives.
Meet new people on social media.
Share photos, videos and moments.
Find local events.
Perfect game collection to spend your free time.
Watch live and important videos.
Buying and selling from within the Facebook app.
Good notification system for all updates.
Create a new Facebook account without a phone number
naturally, How to create a Facebook account
Very simple, almost all users know, simple and not at all
complicated, but one of the requirements to create your personal
Facebook account is that you have a phone number to confirm it. account
when you create it, but to the delight of some users, you can Create Facebook account without a phone number easily through your android phone.
How to Create a New Facebook Account Without a Phone Number
Facebook
It is a social and business website for some users, but when you have a
personal Facebook account and you have some business and you want
customers to connect with you on Facebook, you should not provide your
personal account to protect privacy and not . frequently throughout the
day, so you will have to Create a Facebook account another to
receive your orders. And some people want another Facebook account just
to hang out with friends. Let's learn together How to Create a Facebook Account Without a Phone Number in the next paragraph.
How to Create a New Facebook Account Without a Phone Number
necessary process Create a Facebook account
Not tied to a phone number You have an Android phone and it just needs
to be an Android phone. Then follow these steps to create an account on
your phone without the help of a laptop:

Access the Google Play Store.

Find Facebook Lite Facebook.

Then download and install the app on your phone.

Open the app and choose the language that suits you best.

Click Create New Account.

Then fill in your first and last name.

When you reach the phone number step, you will find the registration via email at the bottom of the screen.

Click to register via email.

Type your e-mail.

Then click next and wait for the activation code to be sent to your email.

Then add the activation code.

Fill in the registration information.
The second way to create a new Facebook account without a phone number
There are many ways To create a Facebook account
No need for a phone number to sign up for an account. One of the ways
is to use a number that is different from your personal number, like
using a fake number from the Internet, and you can find many
applications in the Google Play Store that provide this service, and it
is a service that creates Americans, for example, or numbers that Brits
must activate social media accounts like WhatsApp, Facebook, Instagram
and other social media sites. With these apps you can create an account
on any app and get a fake number with which you can easily create an
account on the Facebook social networking platform and associate the
fake phone number with that account.
imperfections Create a new Facebook account without a phone number
Activating a Facebook account with a fake number has disadvantages and
harms, mainly losing your account in an application that provides a
service to create fake numbers. You are from Facebook on your phone
number, in this case you cannot receive the code because you do not have
a dummy account. Or because Facebook has received many complaints
about your personal Facebook account and wants to verify the credibility
of the account holder by sending a code on your phone or on the number
you linked to the account, here in this case we are talking about fake
numbers.
Configure your Facebook profile
If you are new to this social networking platform then… Create a Facebook profile It can be stressful for you. So here are some tips to help you get started with Facebook:

Add
a Profile Photo – You should add your photo first so your friends and
acquaintances can easily identify you and send you friend requests.

ADD
SOME FRIENDS – Start looking for your friends and send them friend
requests, but make sure not to overdo it, as this can block your FB
account or get Facebook arrested.

Privacy settings – Create a new Facebook account
one thing and managing it is another; Understand your privacy settings
before posting too much personal information on Facebook. It's
important to know how you share your personal information with others
and with the Facebook app so you don't run into privacy issues.

Important
tip – If you are using a Facebook account on a public network, never
share your password with anyone. Also, do not enter the wrong password
multiple times as this will deactivate your Facebook account.

Are you having trouble logging into your Facebook account?
If you are unable to log in to your Facebook account, you can recover it by following these steps:

Try to recover your Facebook account
If you find that your password is invalid or missing, try resetting it.
If
you're having problems with your email, username or phone number, try
logging into your account with an alternate email or phone number.
If
you signed up for a Facebook account via email, you'll need to contact
your email service provider to access your Facebook account email to
sign in.
Reasons why Facebook account fails
You
will only see a message that your account is disabled when you try to
log in. If you don't see this message, you have another problem logging
in. Your Facebook account can be disabled for many reasons. some
examples:

Posting content that doesn't follow Facebook's terms.

Using a fake name.

Personify someone.

Continue to engage in behavior that isn't allowed on Facebook and that violates our Community Guidelines.

Contact others for promotional, advertising, abusive or harassing purposes.
How to create a new Facebook account
if you want it now Create a new Facebook account Using your phone number instead of your email address, you need to follow these steps:

Go to facebook.com and click Create New Account.

Enter your telephone number and other personal information requested in the "Registration" form; Click "Login" when finished.

Enter
the verification code you received on your mobile number and click
Continue. That's all you need to do to set up a new Facebook account
with your phone number.

distance Create a Facebook account newYou
can manage your account settings and keep it private or open to the
public. For further use, just enter your email address/phone number and
password when creating your account to login your Facebook account.
How to Create a New Facebook Account on Your Computer
Here we will learn how to create a new Facebook gmail account on computer, and here are the necessary steps:
Turn on the computer and launch the browser.
Click Create New Account.
After that, a window will appear where you need to enter:
Your first and middle name.
Your gmail (which we created earlier).
Account password.
After completing these steps, you have to click on Create a Facebook account.
After that, a window will appear asking you to confirm the email as follows:
All
you have to do is go to your email inbox and you will find a message
from Facebook, you have two options, click on the blue confirmation
option or copy the confirmation code and add it to the previous window.
Facebook account verification without number
After entering the code, click Confirm below.
so you did Create a new Facebook account on Gmail.
Create a Facebook account on your phone
When using your phone to create a new Facebook Gmail account, you must first Download the Facebook app from Google Play
If you are using a phone with limited specs, not enough storage space
or don't want to consume your internet package quickly. Facebook Lite
is the right app. Now, let's start explaining:
Open the Facebook app.
Click Create a new account and grant it to Facebook Permissions to complete account creation.
In the next window, click on the Next option to start creating a new email account on your phone.
Enter your name and tap Next, select your date of birth by month, day and year and tap Next again to go to the next step.
Select your gender and click Next.
In
the next step you will be asked to enter a phone number but we are
creating a new facebook gmail account without phone number or email so
you should choose email login option. Then enter your email and click
next.
After
that, you must enter your password, then a window will appear to
confirm the registration process, just click on the "Register" option.
In the Save Login Information window, you can save the information in an application Facebook So that you can access your account easily next time.
After that you will be ready Create a new Facebook account.