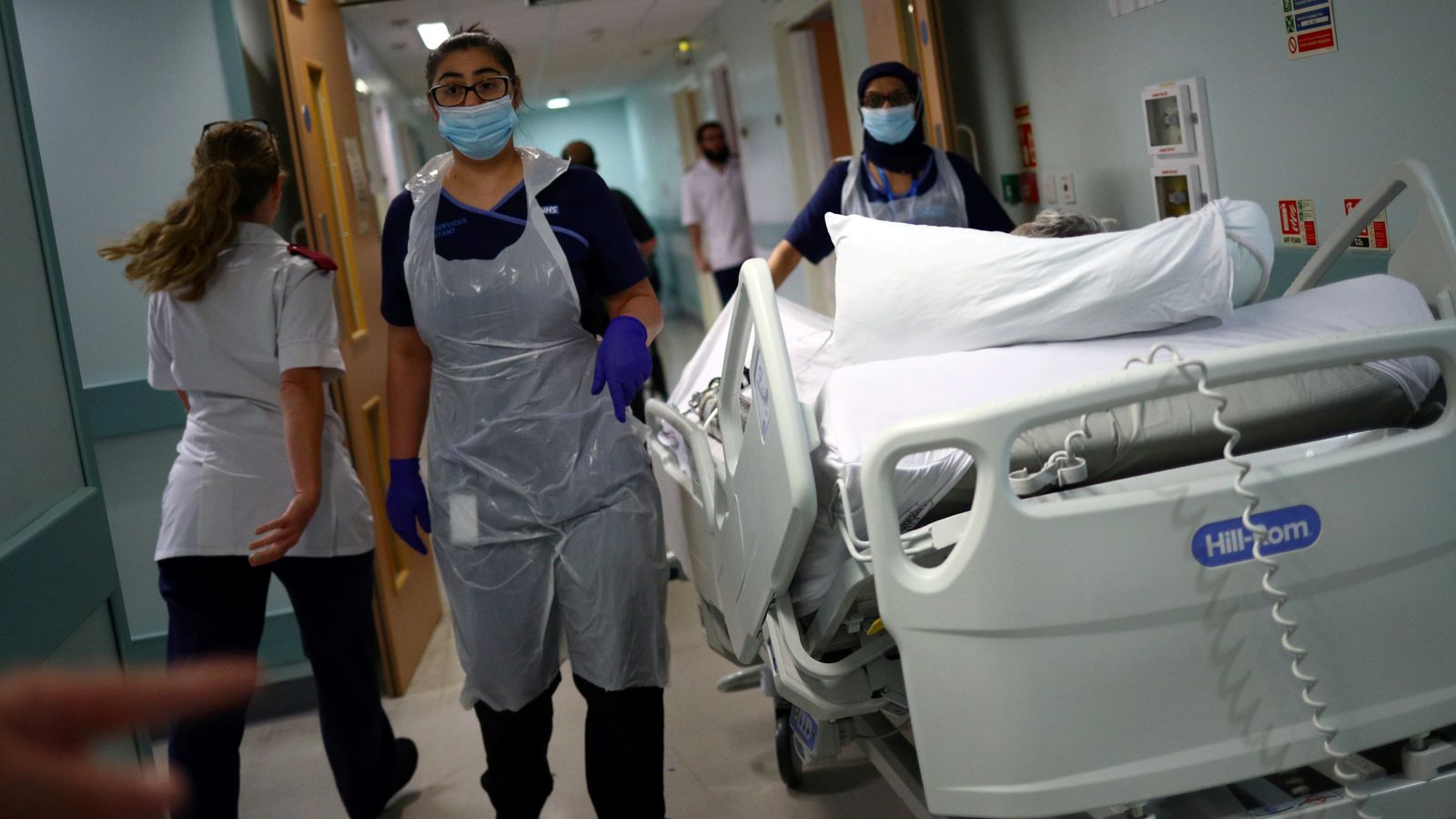 Unvaccinated COVID patients retain an increased risk of death and cardiovascular disease for at least 18 months after infection, new research suggests.
The results come after a study of more than 160,000 people during the first year of the coronavirus pandemic – before any jabs were available.
Those who contracted the disease between March and November 2020 were up to 81 times more likely to die in the first three weeks after infection.
And they remained up to five times more likely to die than uninfected people a year and a half later.
Patients also had a higher risk of developing cardiovascular disease, again up to 18 months after infection, which researchers say is part of the long COVID.
This included coronary heart disease, heart failure and deep vein thrombosis.
Researchers say their findings indicate that COVID patients should be monitored for at least one year after recovery.
Who participated in the study?
More than 7,500 COVID patients were identified for the study through the UK Biobank, a large biomedical database containing vast amounts of health data on half a million participants across the country.
Each patient was matched with up to 10 people who did not get COVID during the first 18 months of the outbreak and with a historical 2018 cohort.
The researchers chose uninfected people with profiles similar to those who caught the coronavirus, with an average age across the three groups of 66 years and nearly equal numbers of men and women.
Lead author of the study, Professor Ian Wong, explained: "The historical control cohort was included to rule out the effect of reduced or canceled routine health services during the pandemic, which led to worsening health and increased mortality, even in uninfected people".
What is behind the NHS crisis?

How was the study done?
Medical records were monitored for outcomes including heart failure and heart attack, stroke, death from cardiovascular disease, and death from all causes.
People who had already suffered from heart disease before were excluded from the analysis.
The researchers then compared the number of infected people who developed a condition, or who died, with how many uninfected people did.
It was found that patients with COVID were approximately four times more likely to develop major cardiovascular disease within three weeks of infection and 40% more likely in the subsequent 18 months.
Those who had severe COVID were even more likely to develop a condition or die in the meantime.
The results were published in Cardiovascular Research, a journal of the European Society of Cardiology.
Is COVID in China a threat?

COVID's 'enormous impact' on heart disease risk
Professor Hector Bueno, spokesman for the ESC, said the peer-reviewed study suggests that coronavirus patients should be monitored for cardiovascular disease.
He added: "COVID-19 has had a huge impact on patients with cardiovascular disease, who were less likely to receive optimal care during the pandemic and more likely to die from the infection."
Although the research took place in 2020, the large number of people who contracted COVID before being vaccinated means it has yet to be used to assess future outbreaks, Professor Wong said.
COVID vaccines are proven to substantially lower the chances of catching the virus and of a serious outcome for those who do, but Professor Wong said more work is needed to determine the impact of vaccines on the risk of COVID patients developing cardiovascular disease.