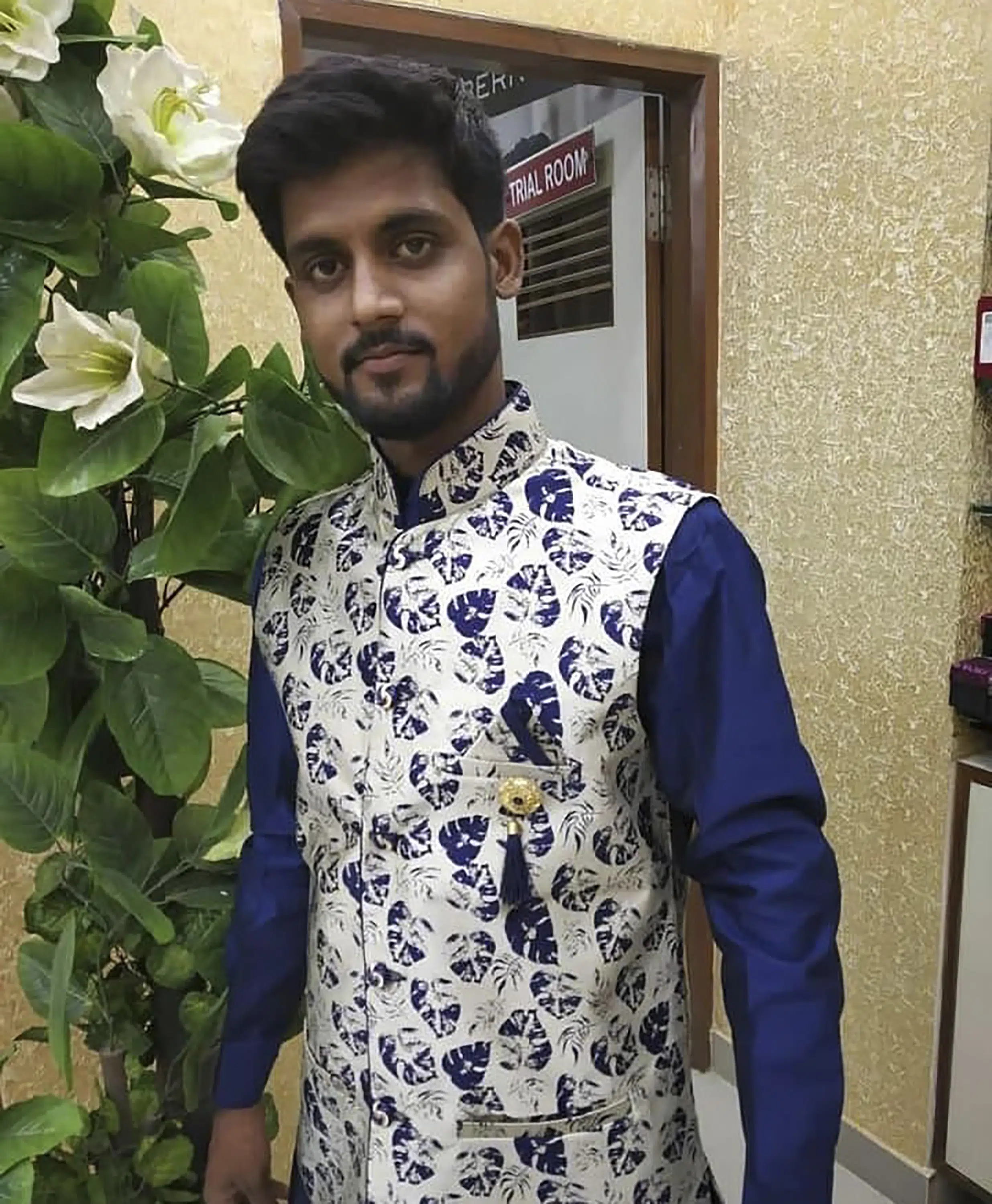 NEW DELHI (AP) – The 90-second video of the plane's passenger, Sonu Jaiswal, began with the aircraft approaching the runway over buildings and green fields over Pokhara, a Nepalese city in the foothills of the Himalayas.
Everything looked normal when Jaiswal's live stream on Facebook switched from the picturesque views seen from the plane window to other passengers who were laughing. Finally, Jaiswal, wearing a yellow sweater, turned the camera on himself and smiled.
Then it happened.
The plane suddenly appeared to turn to the left as Jaiswal's smartphone briefly captured the screams of the passengers. Within seconds, the footage became shaky and registered the screeching sound of an engine. At the end of the video, huge flames and smoke filled the frame.
The Yeti Airlines flight from Kathmandu that crashed into a canyon Sunday, killing all 72 on board, was co-pilotted by Anju Khatiwada, who had followed years of pilot training in the United States after her husband died in a plane crash in 2006 while flying for the same airline. Her colleagues described her as a skilled and highly motivated pilot.
The deaths of Khatiwada, 44, and Jaiswal, 25, are part of a deadly pattern in Nepal, a country that has seen a series of air crashes over the years, in part due to difficult terrain, bad weather and aging fleets..
On Tuesday, authorities began returning some identified bodies to family members and said they were sending the ATR 72-500 aircraft's data recorder to France. for analysis to determine what caused the accident.
In the Indian city of Ghazipur, about 430 kilometers (270 mi) south of the crash site in Nepal, Jaiswal's family was distraught and still waiting to identify his body. His father, Rajendra Prasad Jaiswal, had boarded a car for Kathmandu on Monday night and was due to arrive in Nepal's capital on Tuesday.
"It's a tough wait," said Jaiswal's brother, Deepak Jaiswal.
News of Jaiswal's plane crash in Pokhara reached his home just minutes after the crash, when news channels began broadcasting images of the mangled wreckage of the aircraft, still burning and belching thick gray smoke, Deepak said.
Still, the family was unwilling to trust the news, holding out hope for their survival.
By Sunday night, however, it was clear. Deepak, who confirmed the authenticity of Jaiswal's live stream to the Associated Press, was one of the first members of his family to watch the video which went viral on the internet.
"We couldn't believe the news until we saw the video," he said. "It was painful."
Jaiswal, a father of three, worked at a local liquor store in the village of Alawalpur Afga in the district of Ghazipur in the state of Uttar Pradesh. Deepak said his brother went to Kathmandu to visit the Pashupatinath temple – a Hindu shrine dedicated to Lord Shiva – and pray for a son, before leaving for Pokhara for a walk with three other friends.
"He wasn't just my brother," Deepak said. "I lost a friend in it."
The tragedy was felt deeply in Nepal, where 53 passengers were locals.
Hundreds of relatives and friends of the victims comforted themselves on Tuesday at a local hospital. Families of some victims whose bodies were identified have arranged funerals for their loved ones.
Co-pilot Khatiwada's colleagues, however, were still in disbelief.
"She was a very good pilot and very experienced," Yeti Airlines spokesman Pemba Sherpa said of Khatiwada.
Khatiwada started flying for Yeti Airlines in 2020 – four years after her husband, Dipak Pokhrel, died in an accident. He was flying a DHC-6 Twin Otter 300 plane from the same airline when it crashed in the Jumla district of Nepal and caught fire, killing all nine people on board. Khatiwada later remarried.
Sherpa said Khatiwada was a "skilled pilot" with a "friendly nature" and had risen to the rank of captain after flying thousands of hours since joining the airline in 2010.
"We lost our best," Sherpa said.
___
Associated Press video journalist Piyush Nagpal contributed to this report.
.