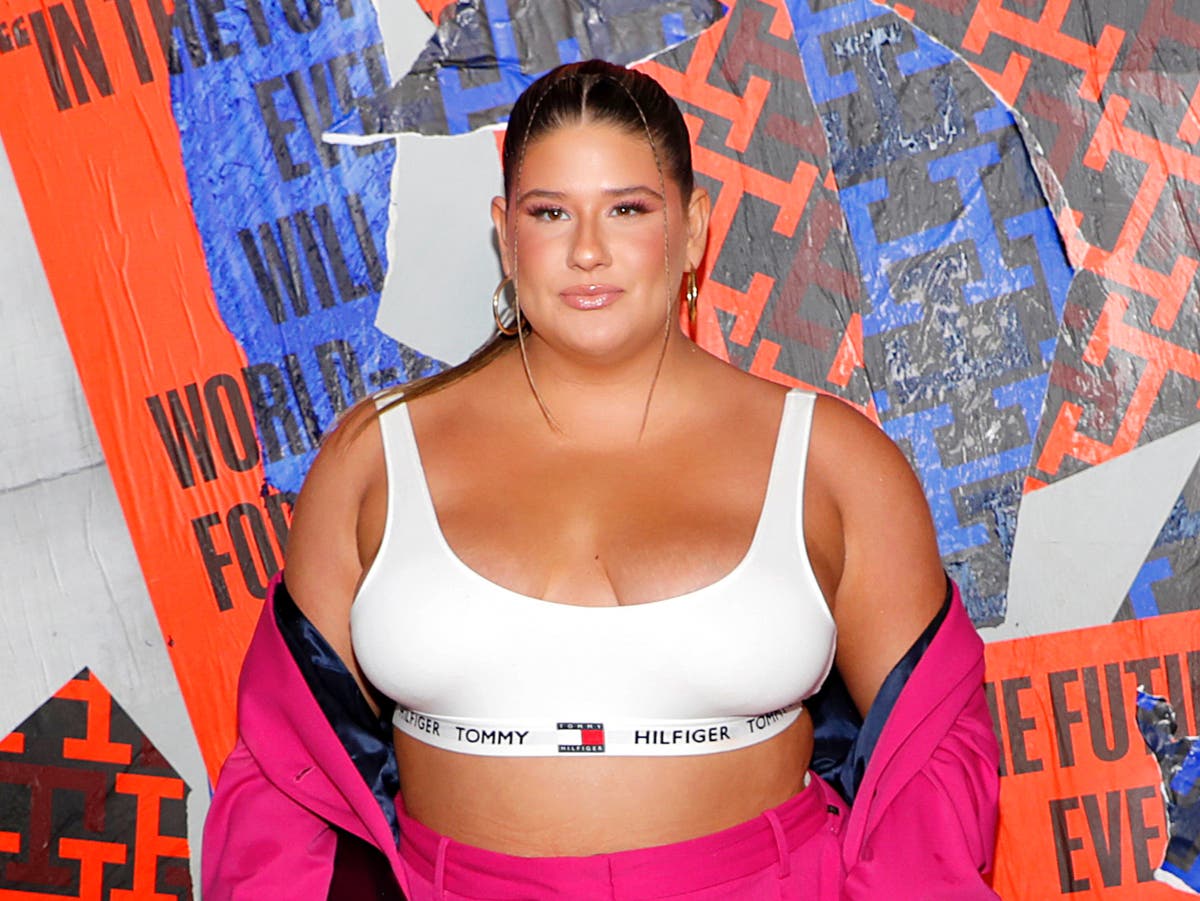 TikTok star Remi Bader spoke about her past experience using Ozempic as the diabetes drug becomes the internet's newest diet trend.
The 27-year-old influencer appeared on the latest episode of Amanda Hirsch's showNot skinny but not fat podcast, where she talked about prescribing diabetes medication "before it was all the rage."
"I'm like, almost annoyed that I'm trendy now when I've gone to real issues," Bader, who has 2.2 million followers on TikTok, told Hirsch.
The plus-size model explained that her doctor recommended she try Ozempic, shortly after it was approved by the US Food and Drug Administration in 2020, for her pre-diabetic issues, insulin resistance and weight gain.
However, the Victoria's Secret ambassador said she has mixed feelings about Ozempic because once she stopped taking the weekly injection, her binge eating got worse.
"I consulted a doctor and they said, 'It's 100% because you used Ozempic,' because it was making me think I wasn't hungry," she explained. "I lost a little weight. I didn't want to obsess about staying at it for too long, and I thought, 'I bet as soon as I stop, I'm going to starve again,' and that's what happened."
"My binge got a lot worse, so I kind of blamed Ozempic," added Bader. "I gained twice as much weight afterwards."
Ozempic is an antidiabetic drug used to treat type 2 diabetes, although some of its side effects include weight loss. Ozempic – which is the trade name for semaglutide – works by mimicking an appetite-regulating hormone to create feelings of fullness.
Recently, Ozempic has been trending on social media, as many celebrities are rumored to be using the diabetes medication as a quick fix for weight loss. Due to its popularity as an "off-label" diet pill, increased demand has triggered a global shortage of Ozempic, leaving people with diabetes who really need the drug without it.
On TikTok, Remi Bader has gained a huge following with her candid reviews of plus size fashion. The New York native recently went viral when she revealed that a Long Island ranch wouldn't let her ride one of their horses because of her weight.
In a video posted to his TikTok account last June, Bader shared footage of the ranch with a text over it, which reads, "Thank Deep Hollow Ranch in Montauk for making me leave because I weigh over 240."
"I've ridden a horse before and never had this problem," she wrote in the caption. "Please announce this on your signs for the future."
She emphasized in the comments how the ranch failed to "advertise" its weight restriction and how her experience was "embarrassing".
"I really don't need any opinions on this," she wrote. "It's the fact that it wasn't advertised and how it was mishandled. This was my experience, not yours. It was really embarrassing to hear that I had to go alone when everyone else had to stay lol."
The TikTok star went viral yet again when he called out Delta Air Lines for its lack of inclusive seating for plus-size passengers. In a video, which Bader posted to TikTok in early 2022, it shows the model holding one side of her seat belt but struggling to buckle the other side of her seat belt.
"Delta. Understand!" Bader wrote in the clip's caption, adding in the caption, "And no, I shouldn't need to order an extender. It should be easy! @delta."