Michelle Williams has revealed that she hasn't watched her own movies in over a decade.
The 42-year-old actress, who received a Golden Globe nomination for best actress for her role in "The Fabelmans," admitted she hasn't seen the Steven Spielberg-directed film or any of her other projects in recent years.
"I can't watch my own work," the "Manchester by the Sea" star told the New York Times in an interview published on Wednesday.
She continued, "I think the last thing I saw was 'Meek's Cutoff' in a theater with my daughter, so it's been about a decade."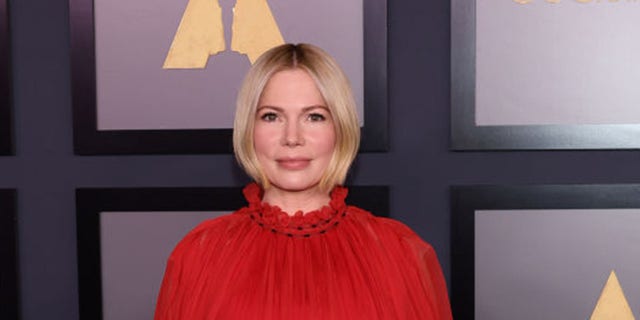 MICHELLE WILLIAMS ON IF SHE'S READY FOR A 'DAWSON'S CREEK' REBOOT
Williams played settler Emily Tetherow in the Western, which debuted in 2010. In addition to "The Fabelmans," the Montana native has appeared in 16 other projects since "Meek's Cutoff" was released, according to IMDb.
The list includes some of Williams' most acclaimed films. She was nominated for an Academy Award for Best Actress and won a Golden Globe for Best Actress for her portrayal of Marilyn Monroe in 2011's "My Week With Marilyn."
Williams won the Academy Award for Best Actress in a Supporting Role and was nominated for a Golden Globe Award for Best Supporting Actress for her role in 2016's "Manchester by the Sea." She also received a Golden Globe nomination for "All the Money in the World." from 2017.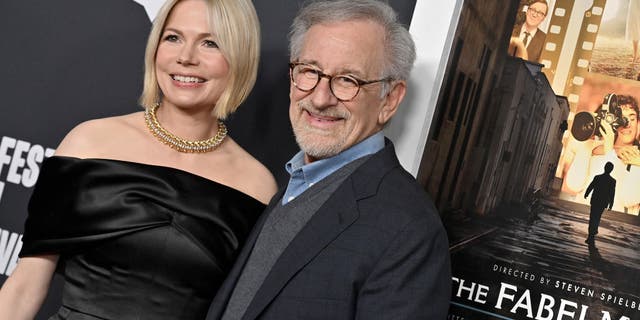 The actress won an Emmy Award for Outstanding Lead Actress in a Limited Series or Movie for the 2019 FX miniseries "Fosse/Vernon."
Williams explained that she chooses not to see her own projects because it changes the experience for her.
"When I'm working on something I feel completely inside of it, and when I switch to an audience member it alters my experience – and the experience is why I'm here," she told the Times.
Williams added, "I can't seem to go back and forth between the two ways of engaging in the narrative, although I'd like to be strong enough and able to observe myself, figure out what I'd like to tweak technically, and then apply that to next time."
"I tried to do that, but I'm struggling internally. I'm happier and maybe healthier just staying in my personal experience of playing these women."
Williams went on to say that since she never revisits her characters after filming stops, the final day of filming "The Fabelmans" was an emotional one for her.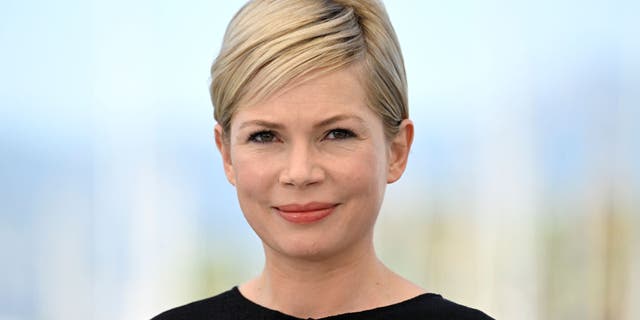 "On our last day, I suffered as if someone had really died," she shared. "I was shocked at how sad I was saying goodbye to the woman I inhabited and the relationships I had with these other characters."
"I still miss being her and having that spirit flowing through me, so it's nice to remember her and the urgency of that period of filming."
CLICK HERE TO DOWNLOAD THE FOX NEWS APP
In "The Fabelmans", Williams played Mitzi Fabelman, a former concert pianist and supportive mother of young aspiring filmmaker Sammy. The semi-autobiographical coming-of-age story is loosely based on Spielberg's own life and Williams' character was inspired by his late mother Leah Adler.
The "Dawson's Creek" alum reflected on how it feels when a project ends and she resumes her normal home life. Williams recently gave birth to a baby boy, whose name or gender has yet to be revealed, with her husband Thomas Kail. The two also share son Hart, 2. Williams is also mom to Matilda, 17, who she shared with the late Heath Ledger.
"When you're doing something, you feel like the whole world is available – everything is tingling and everything is possible – and then when the shoot is over, you're back at the breakfast table," she said. "Which I clearly love because I keep betting on the kids."
In addition to Williams' nomination, "The Fabelmans" received four other Golden Globe nominations for Original Score, Screenplay, Motion Picture Drama and Film Director.
CLICK HERE TO DOWNLOAD THE FOX NEWS APP