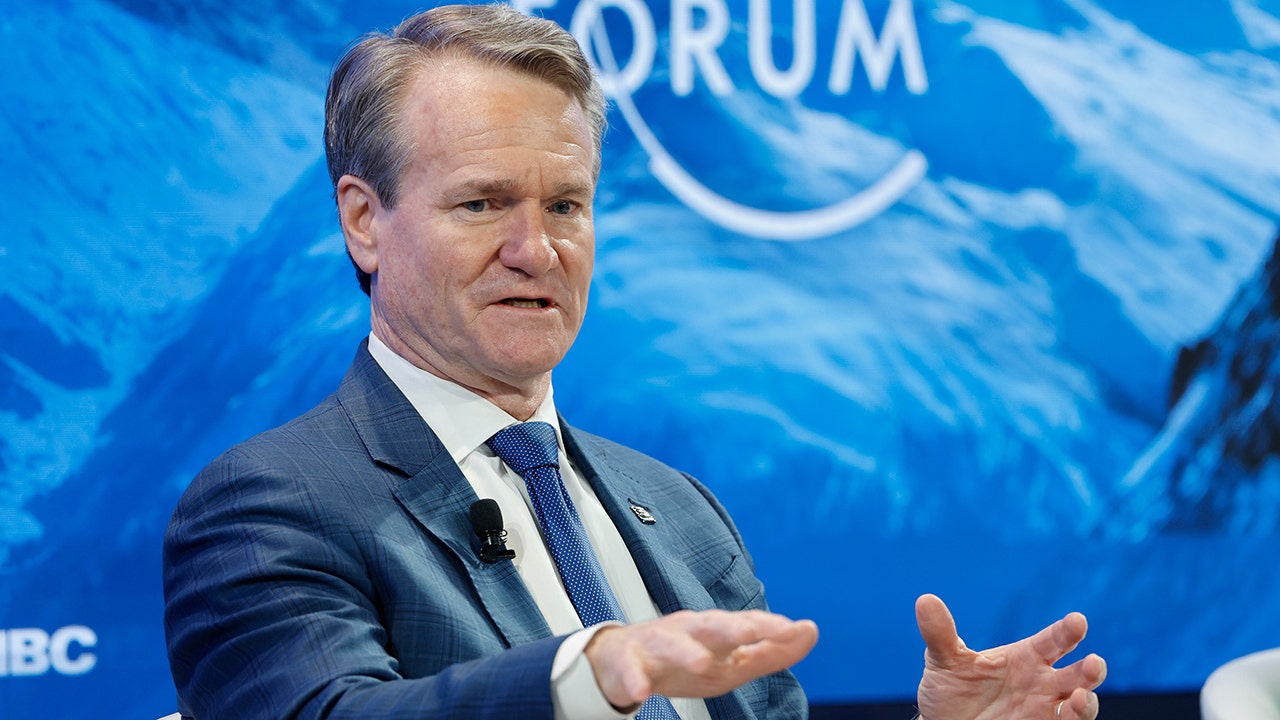 Discussing his perspective on the trajectory of the Federal Reserve, economic recovery and America's energy independence, Bank of America Chairman and CEO Brian Moynihan predicted a mild recession this year in "Mornings with Maria" on Thursday.
"Basically, we have a mild recession forecast starting in the middle of this year until '24. We expect the Fed to hike rates by more than 5% and keep them there for pretty much the next year," Moynihan told host Maria Bartiromo from Davos. , Switzerland. "Unemployment is going to go up a little bit, and that's how they have to slow down the economy."
Moynihan argued that "it will take a few years" for the Fed's rate structure to "get back to normal", thus dismissing any idea that it will reduce rate hikes in 2023.
"Our spending and activity is more consistent with a lower growth economy and a more normal economy. Inflation is not over yet," Moynihan said, "because the Fed raised interest rates so much to slow the economy."
BANK OF AMERICA CUSTOMERS REPORT MONEY 'MISSING' FROM ACCOUNTS AFTER ZELLE ISSUED
The Federal Open Market Committee's next policy-making meeting will take place from January 31 to February 31. 1. Markets widely expect the Fed to pass a 25 basis point interest rate hike that would push the federal funds benchmark rate to a range of 4.5% to 4.75%, further into tight territory.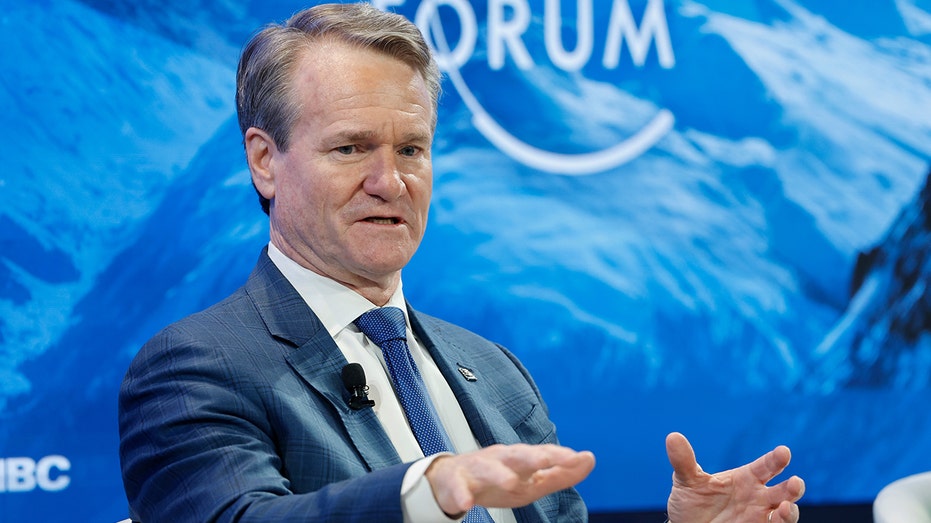 Policymakers are in the midst of the most aggressive campaign since the 1980s to crush inflation, although there is early evidence that price pressures are starting to moderate.
Bank of America chairman and CEO said its clients are "meeting revenue multiples" compared to pre-pandemic levels as the stimulus is "still being spent".
"That means the American consumer still has a lot of buying power," Moynihan said. "Although the fight against inflation is, things get expensive, it hits straight in the pocket and then they start to change their behavior."
The business leader also addressed the destruction of demand for housing and how the real estate sector will recover. Agreeing that home prices were previously impacted by the Fed's high rates, Moynihan said mortgages will slowly begin to return to a "long-term trend" closer to 3%.
ticker
Safety
Last
Change
Change %
BAC
BANK OF AMERICA CORP.
33.29
-0.42
-1.25%
"The population in the United States is pretty stable in terms of the need for homes in certain places. At the end of the day, there's not a lot of aggregate demand, so rates go down," said the CEO. "But that's the intended outcome with the Fed rate change. If we didn't slow down housing, people would have this wealth effect, it would probably look more like 2007-08."
With Goldman Sachs planning to lay off up to 4,000 jobs this month, in part due to tightening currency conditions, Moynihan indicated that job cuts would not occur at Bank of America.
"We keep the critical people, we keep the people we need and we really take care of that. But look, we can manage that with a 10% turnover rate and 215,000 people," explained Moynihan. "We have to hire 5,000 people to keep the headcount stable. So what you do is you just slow down the hiring and let the headcount get where you want it to go."
BofA's chairman and CEO also called for a balanced energy policy, noting that the bank has $40 billion in loans to oil and gas companies and recently collaborated with Senator Kevin Cramer, RN.D., on a net-zero commitment.
"We need to have both. We need lots of oil and gas, energy security and we need to start making the transition," he said. "The key is to keep everything in balance."
Moynihan also spoke against the excessive bureaucracy involved in the energy industry, pointing to new European standards that will soon apply to American companies and their projects abroad.
"We have 200 companies that have already been disclosed in them, but don't take us in all these different directions, because then we can really drive the private markets," Moynihan said. "Capitalism will solve these problems if you let it go. If you try to micromanage it, if you try to remove it, it's done."
GET FOX BUSINESS ON THE GO BY CLICKING HERE
He also called for the US to have a "great opportunity" to capitalize on its liquefied natural gas supply and ensure we don't make the "mistake" of relying on a single energy source.
"About 18% of all clean energy in the United States goes to us. It's Texas, it's Oklahoma, wind, solar, it's where we do things. It's a wonderful thing," Moynihan said. "And with Kevin and others, he's spoken to a group of CEOs about this, there's a balanced view here. We can drive it. Even the senator [Joe] manchin [of West Virginia]I heard the clip there, we need oil and we need to get everybody there… We believe that oil companies have to be at the table or it's not going to happen.
READ MORE FROM FOX BUSINESS
Megan Henney of FOX Business contributed to this report.